We have 25 000 spare parts in stock!
If you need spare parts for your refrigeration compressor or refrigeration unit, we can most likely help. We have a large assortment of spare parts for both the latest and older models of several brands. Normally we have service kits for most STAL and SAB screws in bearings, valves, filters, shaft seals, solenoid valves, safety valves, bearings and much more. We can usually also help you with many other brands that we remanufacture in our workshop.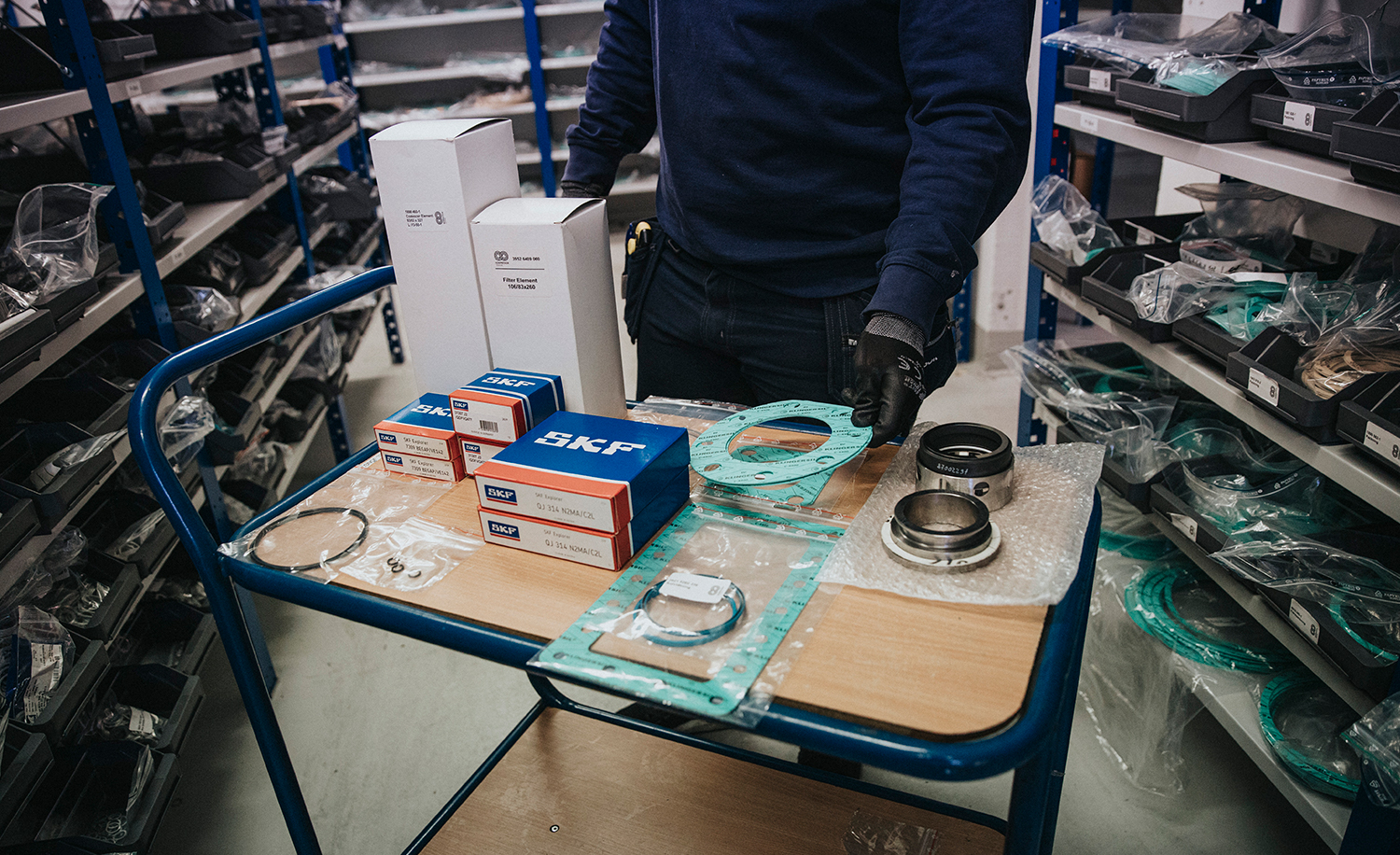 We always deliver according to spec.
Spare Parts & Original Parts *
Spare parts for chiller units:

filters

valves

expansion valves

gaskets

sensors

etc.

Large number of spare parts for compressors

Selected compressors in stock
In our spare parts warehouse, we have over 25,000 items that are ready for delivery to you. We only work with original parts, OEM or our own parts.
* We provide original parts or parts of original quality from well-known manufacturers (OEM).
Special spare parts in refrigeration
We create the parts that can't be found elsewhere
We are happy to help you with special spare parts in refrigeration. If there is a base to work from, we can manufacture most things in our workshop, if there is no base, we create it according to the customer's drawing.
In our machining workshop, the following steps are common: